Change username form. Insert an info and press enter to submit, or press escape to close.
Create a new account form. Press escape to close.
Validate mail form. Press escape to close.
Lost password form. Insert an info and press enter to submit, or press escape to close.
Confirm address message dialog. Press escape to close.
About Strategic Finance and IMA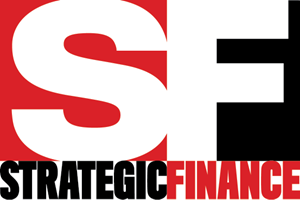 Strategic Finance™ is the award-winning flagship publication of IMA® (Institute of Management Accountants). Every month, our thought-provoking articles offer advice that helps financial professionals perform their jobs more effectively, advance their careers, grow personally and professionally, and make their organizations more profitable. SF is consistently rated by IMA members as one of the most accessed and valued benefits of membership.
SF articles are written with the practitioner in mind. Our goal is to cover all the important topics and trends that impact accountants and financial professionals in business, including sustainability, risk management, strategy, financial planning, the changing roles of the CFO and the finance function, budgeting, capital decisions, technology, careers, leadership, and more.
Contact Us
For general editorial feedback and suggestions and to send information about corrections, please contact Christopher Dowsett, Editor-in-Chief, cdowsett@imanet.org.
For information on partnerships and advertising, download our SFmedia_kit2023 and visit IMA Sponsorships and Partnerships .
Copyright & Reprint Information
For reprint information, contact:
E-mail: sfmag@imanet.org
For permission to make 1-50 copies of articles, contact:
Copyright Clearance Center
www.copyright.com
Fax: (978) 774-4470

About IMA® (Institute of Management Accountants)
IMA is one of the largest and most respected associations focused exclusively on advancing the management accounting profession. Globally, IMA supports the profession through research, the CMA® (Certified Management Accountant) and CSCA® (Certified in Strategy and Competitive Analysis) programs, continuing education, networking, and advocacy of the highest ethical business practices.
Twice named Professional Body of the Year by The Accountant/International Accounting Bulletin, IMA has a global network of about 140,000 members in 150 countries and more than 350 professional and student chapters. Headquartered in Montvale, N.J., USA, IMA provides localized services through its four global regions: The Americas, Asia/Pacific, Europe and Middle East/India. For more information about IMA, please visit www.imanet.org.